The King's Singers concert is now sold out online, but gallery tickets will be available on the door for £10.
The King's Singers
Wednesday 13.9.17 7.30pm
St Thomas Church, Lymington
Patrick Dunachie, countertenor
Timothy Wayne-Wright, countertenor
Julian Gregory, tenor
Christopher Bruerton, baritone
Christopher Gabbitas, baritone
Jonathan Howard, bass
The Solent Music Festival gets off to a fabulous start with an eclectic programme from The King's Singers.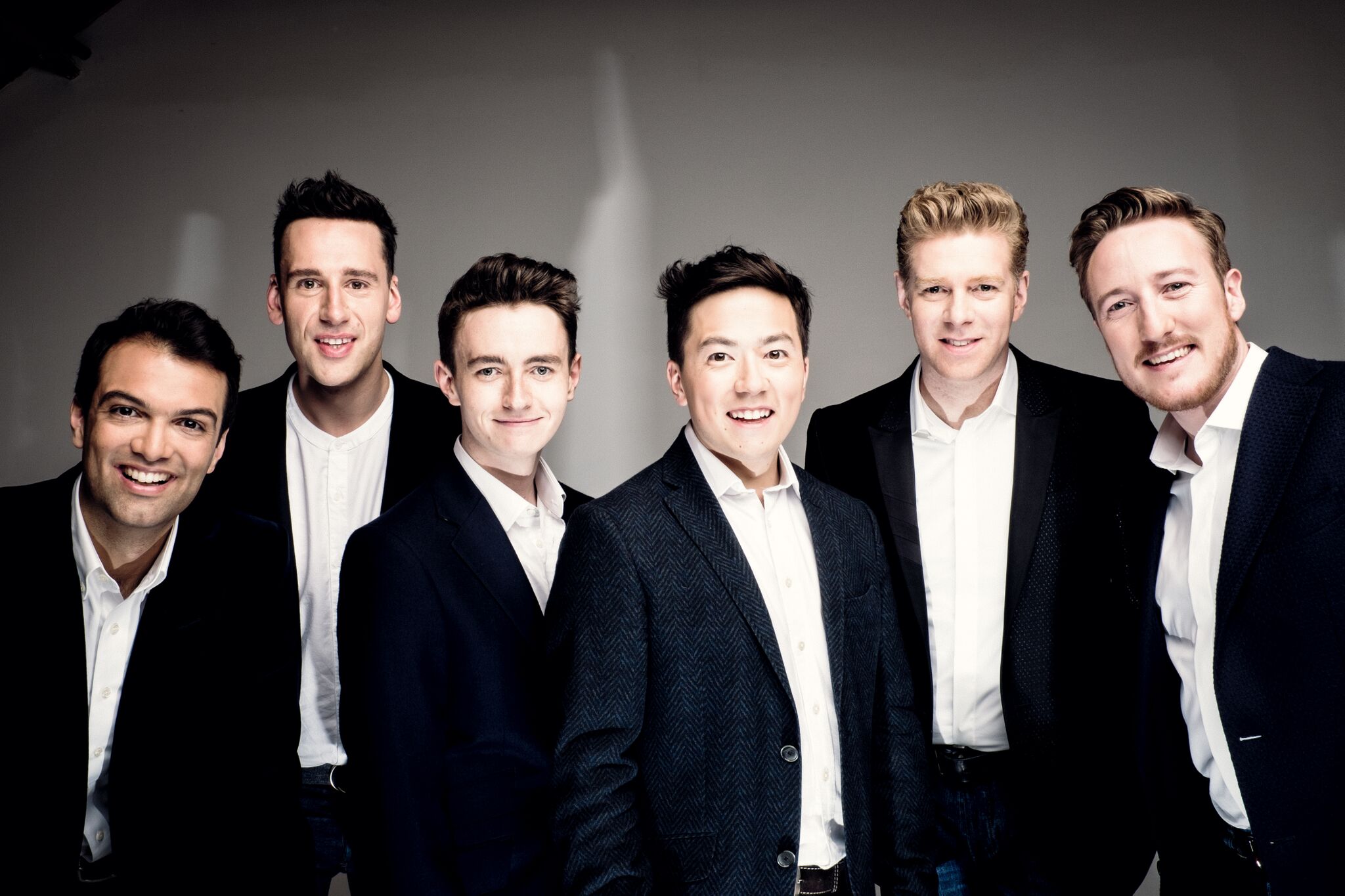 "The superlative voice sextet"
The Times (London)
Programme
Orlandus Lassus
Bob Chilcott
Maurice Duruflé
William Byrd
Francis Poulenc
Max Reger
Johannes Brahms
Josef Rheinberger
Peter Louis van Dijk
Orlandus Lassus
Orlandus Lassus
Orlandus Lassus
Interval
Bob Chilcott
John Joubert
Eric Whitacre
Musica Dei donum
Oculi Omnium
Notre Père
Viri Galilaei
Quatre Petites Prières de Saint François d'Assise
Morgengesang
Vineta
Abendlied
Horizons
Chi chilichi?
Paisible domaine
Dessus le marché d'Arras
Thou, my love, art fair
There is no rose of such virtue
This marriage
Classic audience favourites and brand new surprises in their signature close-harmony style from the lighter side of The King's Singers' repertoire.
About The King's Singers
Acclaimed worldwide for their virtuosity, life-affirming energy and charm, The King's Singers are in global demand. The group tours across Europe, North and South America, Asia and Australasia performing to hundreds of thousands of people each season. Instantly recognisable for their immaculate intonation, vocal blend, diction and incisive timing, The King's Singers are consummate entertainers. Their repertoire has evolved to become one of the most diverse imaginable with over 200 commissions from leading composers including Luciano Berio, György Ligeti, Sir James MacMillan, Krzysztof Penderecki, Toru Takemitsu, Sir John Tavener, Gabriela Lena Frank and Eric Whitacre alongside a significant collection of close harmony arrangements from jazz standards to pop chart hits. In June 2017, the group will host their inaugural U.S. Summer School at DePauw University, Indiana and in July 2017 will return for their 3rd U.K. Summer School at Royal Holloway (part of the University of London) where they are also Ensemble in Residence. Recently voted into the Gramophone Hall of Fame and with two Grammy® Awards to their name, rave reviews and sell-out concerts confirm that The King's Singers remain one of the world's finest vocal ensembles.