The Solent Music Festival was founded in 2013 with the aim of attracting the highest possible calibre of classical music performances to the beautiful sailing town of Lymington. Inspired by the romantic tradition, we endeavour to programme different ensembles within one programme. In Schumann's time, for example, it was common to programme individual movements of symphonies along with piano solos, string quartets, singers – even poetry readings.
Our concerts take place in the beautiful St Thomas Church. Over the past four years many local people have kindly offered to help in whatever way they can, contributing to the relaxed and friendly atmosphere which pervades the festival.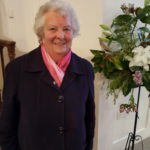 Our first meeting to discuss the possibility of setting up a festival was with then District Councillor Elizabeth Lewis, who we're now thrilled to have as our Festival President. Elizabeth is a wonderful ambassador for the festival and has been a great support of our work in the community.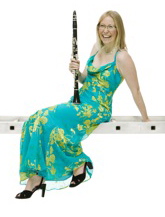 Our Education Officer and regular guest artist,
Katherine Spencer
, is principal clarinettist of the City of London Sinfonia, and member of (amongst many other groups!) the Orchestra of the Age of Enlightenment and the Galliard Wind Ensemble. Her imagination and enthusiasm know no bounds and she has inspired countless children with the family events she presents in the festival.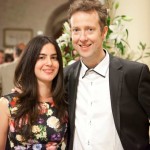 The festival's Artistic Director, pianist Sam Haywood had always dreamed of setting up a festival. Sam embraces all aspects of his international career as a pianist, giving equal importance to solo performances, chamber music, Lieder accompaniment or concerto work.
Our Festival Director, Sophia Pagoni, comes from both a musical and technological background. She designs all our publicity material, including our website, looks after the festival's finances and in her wonderfully calm and reassuring manner, makes sure everything runs smoothly!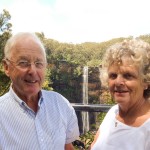 Our Honorary Patrons
Daphne and Ivor Johnston
live in Lymington and are highly involved with the community in many ways. They had also shared Sam's dream of setting up an international music festival and have worked tirelessly to make it a reality.