Michael Portillo's Desert Island Piano Discs
Friday 21.9.2018 | 7.30pm
St Thomas Church, Lymington
Programme to include works by Schubert, Chopin and De Falla.
Michael Portillo
Sam Haywood, piano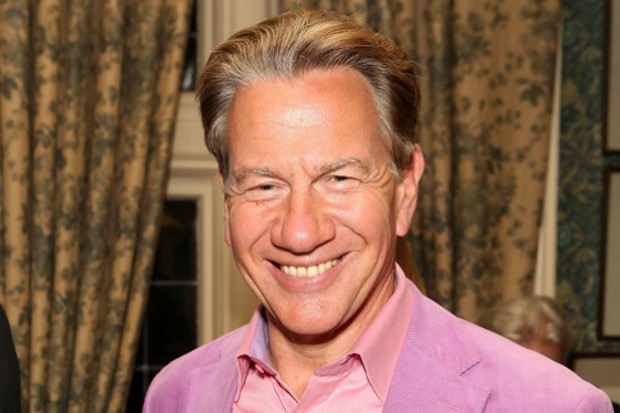 Michael Portillo
Michael Portillo attended Harrow County grammar school and Peterhouse, Cambridge, where he read history.
He worked for the Conservative Party and for government ministers between 1976 and 1983. He entered the House of Commons in 1984. He was a minister for eleven years and had three positions in the Cabinet, including Secretary of State for Defence.
He lost his seat at the 1997 election, and began to develop a career in the media. He returned to the Commons between 2000 and 2005, was shadow Chancellor, and contested the leadership of the party in 2001, unsuccessfully.
Since leaving politics, he has devoted himself to writing and broadcasting. He is a regular on both BBC 1's sardonic political "This Week" programme and Radio 4's "The Moral Maze". He has made radio and television documentaries on a wide range of subjects, including eight series of "Great British Railway Journeys", five series on the continent of Europe, and two in the United States, for BBC2. In 2008 he chaired the judges of the Man Booker prize, and chaired the Art Fund prize for museums and galleries in 2011.
Sam Haywood
Sam Haywood has performed to critical acclaim in many of the world's major concert halls. The Washington Post hailed his 'dazzling, evocative playing' and 'lyrical sensitivity' and the New York Times his 'passionate flair and sparkling clarity'. He embraces a wide spectrum of the piano repertoire and is equally at home as a soloist, chamber musician or with accompanying Lieder. He has had a regular duo partnership with Joshua Bell since 2010 and often performs with cellist Steven Isserlis.
He has recorded two solo albums for Hyperion, one featuring the piano music of Julius Isserlis (grandfather of Steven Isserlis) and the other Charles Villiers Stanford's preludes. His enthusiasm for period instruments led to a recording on Chopin's own Pleyel piano.
He was mentored by David Hartigan, Paul Badura-Skoda and Maria Curcio. Following his early success in the BBC Young Musician of the Year competition, the Royal Philharmonic Society awarded him the Julius Isserlis Scholarship. He studied both at the Universität für Musik und darstellende Kunst in Vienna and at the Royal Academy of Music in London, of which he is an Associate (ARAM).
Haywood has written a children's opera and is regularly involved in family concerts, workshops and master classes. He is on the roster of Musical Orbit, the online teaching website and his invention 'memorystars®' can significantly reduce the time needed to memorise a music score.
His other passions include literature, physics, natural history, technology, magic, fountain pens and table tennis.